This draft, 2012-07-15, was produced by Duncan Webb (Sydney, Australia) after extensive work he did in 2012; but due to his health, it remains unfinished and un-proofread. Using Photoshop, InDesign, and Illustrator, he had adapted the Apache OpenOffice Draw original by
Mary Jo Graça
and me, and added all the lettering for countries, capitals, lakes, and rivers; plus up-to-date borders, a more detailed Antarctic coastline, coloring, elevations, bathymetry, and descriptive insets. Unfortunately, it does not have the re-united Antarctica, Russian Far East and Iceland extensions, etc., of the Cahill-Keyes
Beta-2,
which he had planned to include. Nor had he been able to make a final printer-ready version, whose first edition we wanted to try out on Indiegogo (as a non-profit, cost-recovery effort). Duncan had also intended several different wall-size versions similar to this, 1
.
5 m long (ca. 5'): e.g., joined at the Pacific rather than the Atlantic; other languages; etc.
However, there has been a ten-month hiatus since the draft version, and no further word about it from Duncan since then. I lack his graphic know-how, and it might take quite awhile at best for Mary Jo Graça or myself to reproduce only some of Duncan's progress. So rather than wait any longer, I have chosen to present his unfinished version. What he had done was such a significant enhancement of the Cahill-Keyes map that it was too good to go to waste, even though the following screenshots are only a stopgap way of sneak-previewing the Beta-3.
Below is a screen-grab of the pdf at 23%.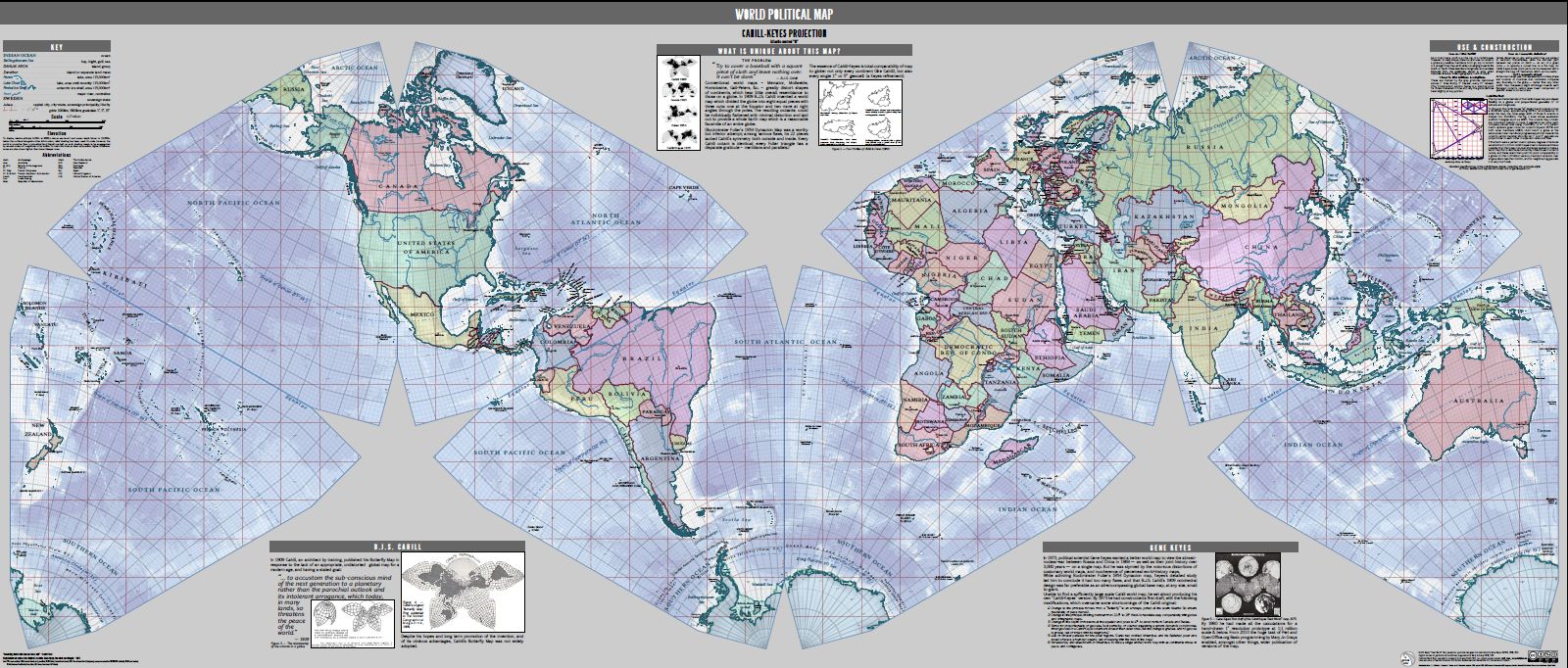 I also assembled an improvisational proofing version at the full 1/25 M, by splicing 28 letter-size screenshots: sample here: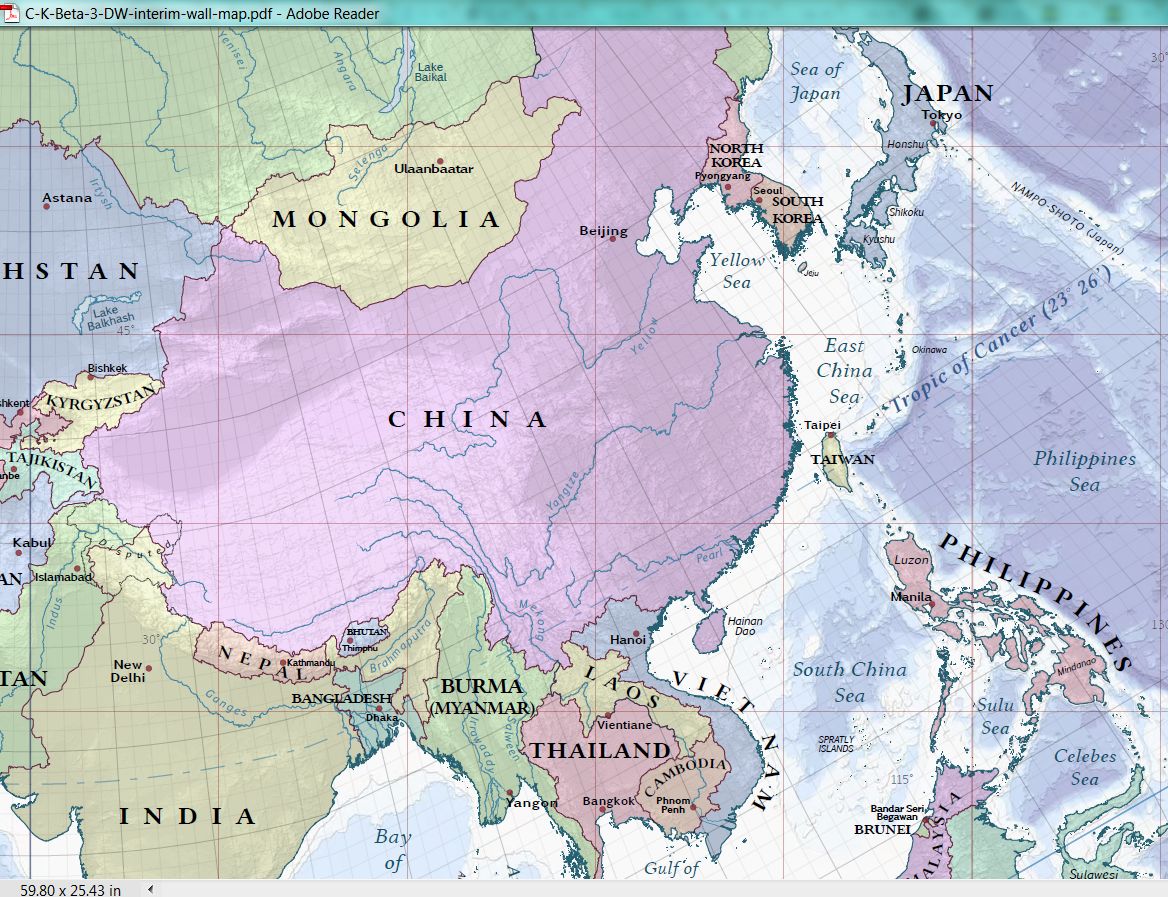 For previous postings in this forum: Re Cahill-Keyes Beta 1, http://www.cartotalk...?showtopic=7360; and
Cahill-Keyes Beta 2, http://www.cartotalk...?showtopic=8701