I've had the opportunity to get back into GIS and soon some cartography work for the company I work for recently, so awesome! It's been fun sourcing data and planning out my maps, but I have run into a problem:
This particular map starts with some polygons and a handful of data points but as you can see in the screenshot there are those funky diagonal lines shooting off at a 135 degree heading from the various polygons and stretching off to infinity as depicted here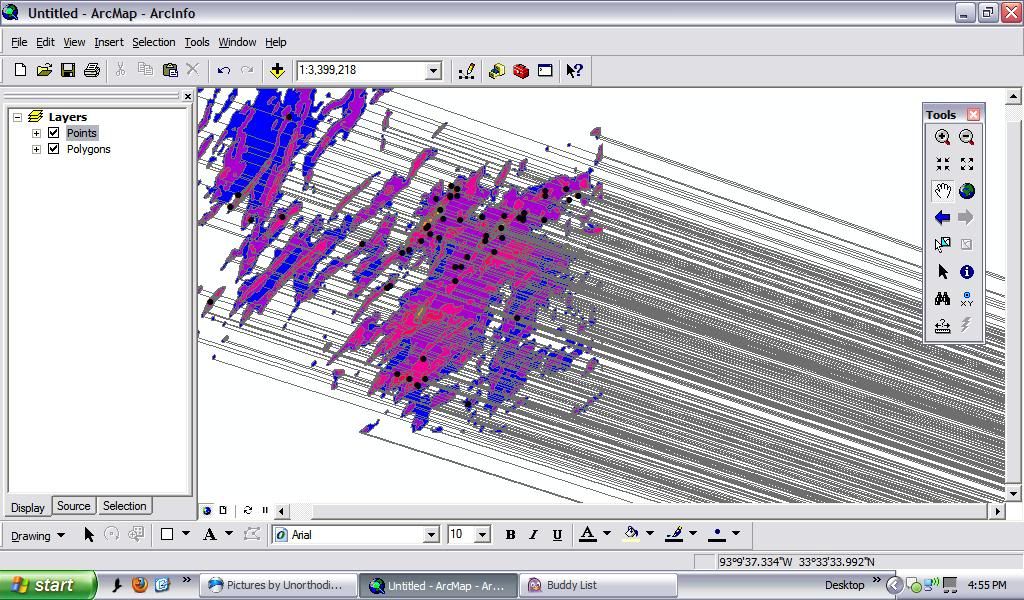 Now I feel like there is a simple fix for this, that I saw it happen before a few years ago when I took my GIS classes and I'm hoping the intermediate work I've been doing has just pushed that fix out of my brain. I could also be totally wrong.
This shp was created from a kml if that matters. I'm presently working around the problem while I try and dig up a fix but the end product naturally should be line free.
Any thoughts?