Ok So just a brief context of what im working on:
Im working on a little project involving tornadoe tracks un the U.S. I have succesfully mapped the tracks of the tornodes using the lat/longs of the end and start points of the tornodes which has then been exported as a line shapefile.
The problem:
I've been trying to conduct some density analysis of these hurraciane tracks using the the density tool which allows linear features to be inputted. However, im confronted with some fraustrating error message by ArcGIS. I know that this tool does work because i have tested it on a uk road datset. I've tried all sorts of data reclassification to try and make this tool work but with no luck .
What could be the problem? Something do with ArcGiS? My data set perhaps? Im truly stumped any help would be greatly appreciated.
I can forward the datset the anyone on request
Thanks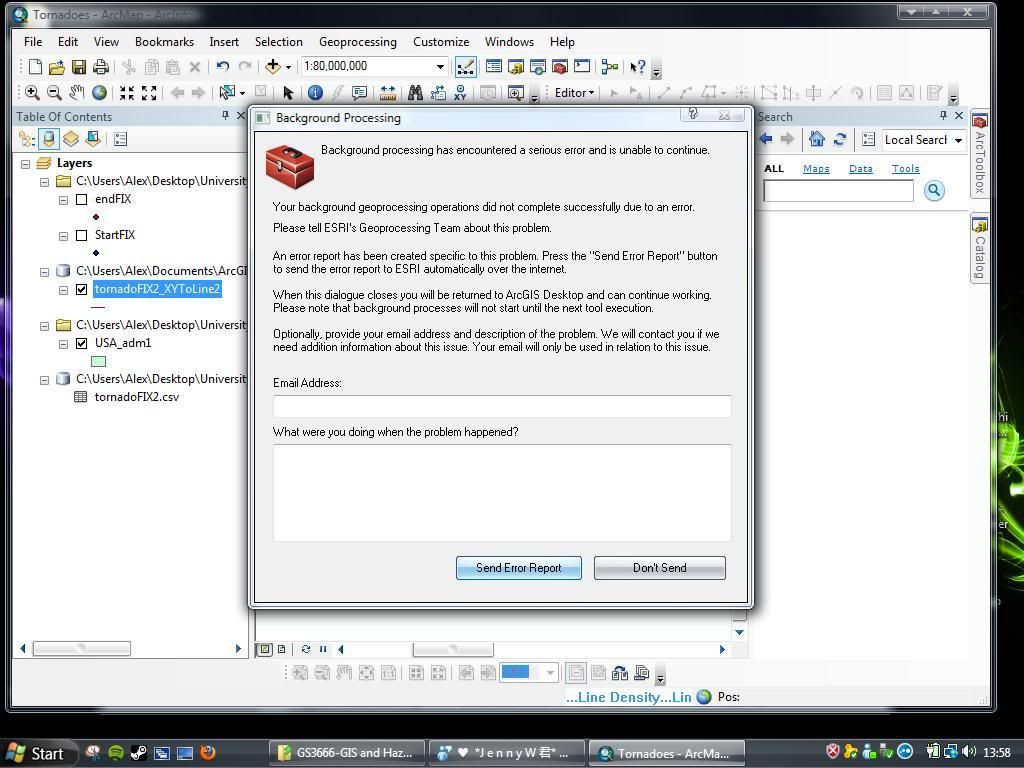 Edited by Alex Chiu, 19 February 2011 - 09:54 AM.