Hi, so i've a few map assigments due in soon, and im using ArcGIS. Im getting some very strange results when im exporting my map into a PDF.
So this is what it looks like when i export my work:
And this is what it is sopposed to look like.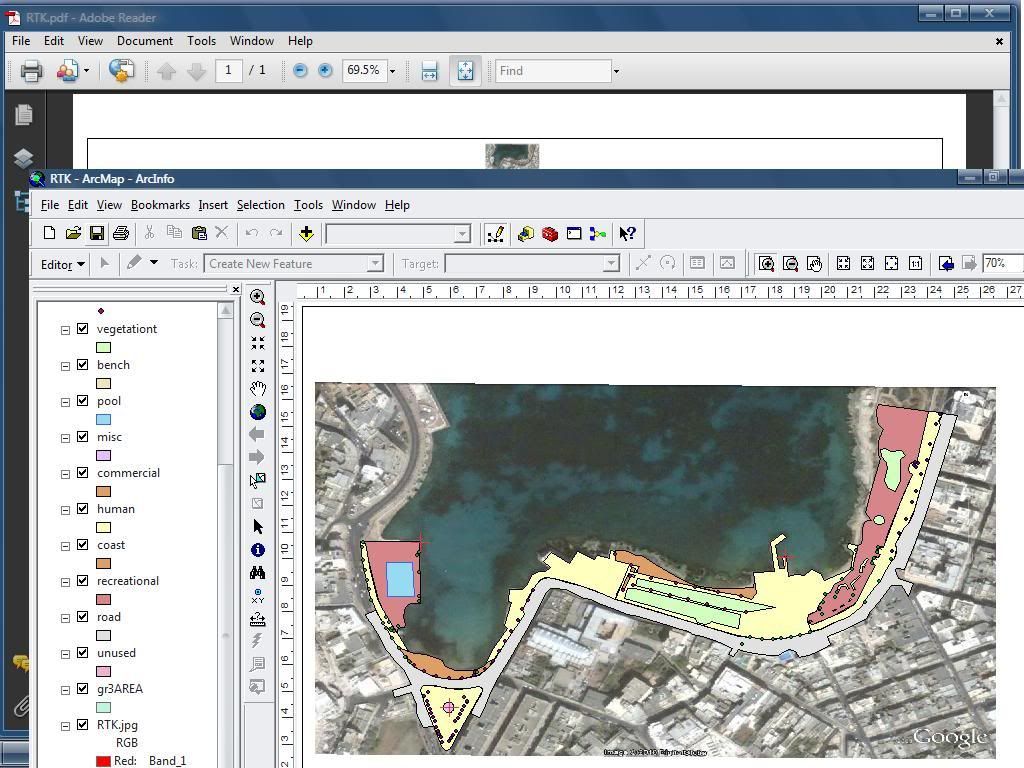 i ll just give a little backround info of what this. This is real time kinematic data which has been exported into Arcmap. It has been redigitised and placed on of a georeferenced imaged i downloaded from google earth.
So has anyone encountered this issue before? urgently need a solution since my deadline is next week. thanks in advance!