Hi all,
I'm assisting in a game modification for successful Battlefield 2 called Project Reality. The goal of the mod is to have large scale combined arms battles while attempting to balance realism with good gameplay. Players on foot can pull out an interactive map that shows friendly troop locations and build bunkers and the sort, vehicles constantly have the map displayed in a corner of the screen as a GPS unit.
This is how the maps look currently, an aerialphoto style that the level editor outputs quite simply.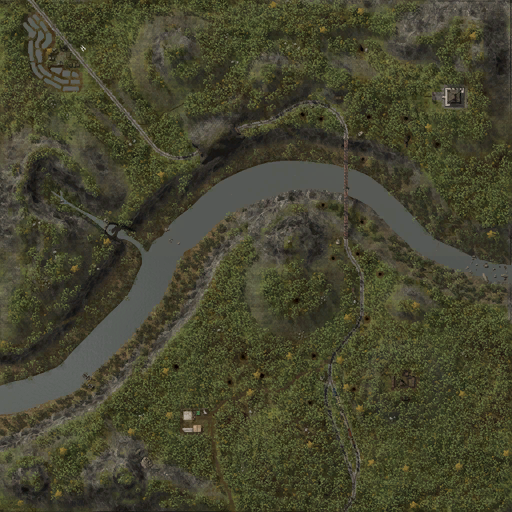 However, I wish to convert these to military style topographic maps. The following is an example of one of my attempts.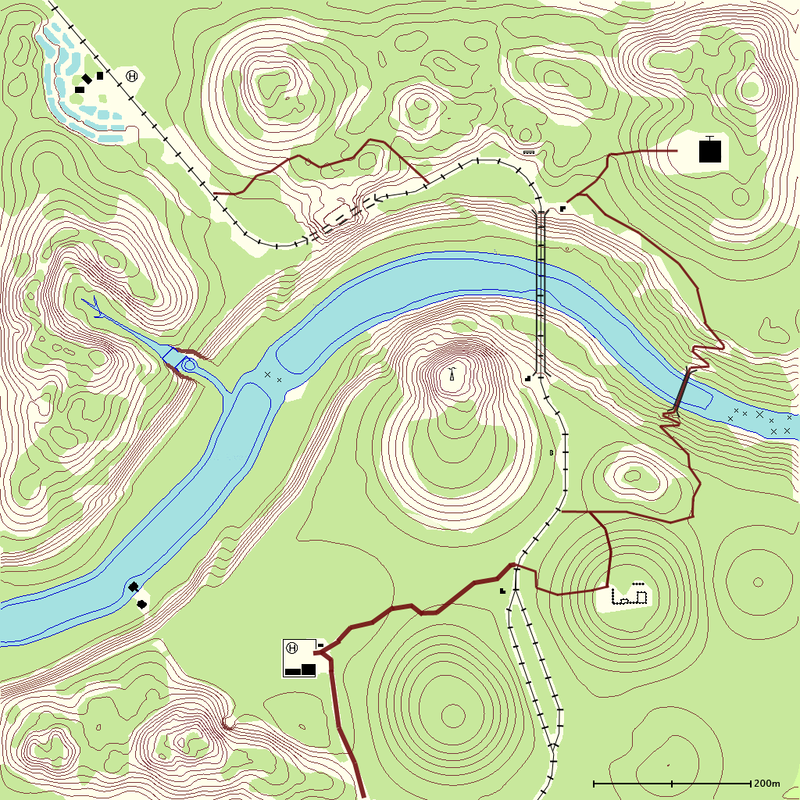 There are some problems. The roads are not as nice as they could be if they were vector based with black edges or hashed. The rail line is hand drawn and looks amateurish. The forests do not depict the tree type and there are many symbols that could be added.
Here are my questions. I found a list of open source GIS applications
HERE
. Which would be the best for my purposes.
What map features do you sujest to make this as accurate as possible to common NATO standard maps?
If you are interested in some of the already converted maps there are some at the
Project Reality Website
.